---
LETTER WRITTEN BY

RABBI EHPRAIM Z. BUCHWALD

DIRECTOR: National Jewish Outreach Program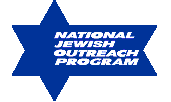 I write to you on the occasion of the engagement of ______ to ______. Obviously this is a great simcha for the entire Jewish community, and your share in it is most significant. There is little question in my mind, that your personal nurturing of _____ during his formative period has enabled him to grow Jewishly in a rapid and productive manner.
This gives me the opportunity to extol the virtues of the Center which you so ably direct. Unfortunately, the number of effective and caring outreach programs is terribly limited. You have shown that under capable direction, an outreach program in a large urban community can succeed, and not lose its personal touch.
I salute you and your supporters for the commitment and effectiveness you have shown in your efforts to save the hundreds of thousands of American Jews who desperately want to be a part of Jewish life, but often find themselves terribly alone.
May you continue to see much blessing from the works of your hands.
Sincerely,
Ephraim Z. Buchwald
Director: National Jewish Outreach Program