---
LETTER WRITTEN BY

RABBI YITZCHAK ROSENBAUM
PROGRAM DIRECTOR: National Jewish Outreach Program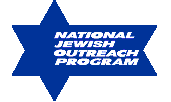 Dear Rabbi and Mrs. Rudomin,
It is very special when your peers in outreach acknowledge your efforts and achievements. It is for this reason that your recent donation to NJOP is especially significant. We have greatly enjoyed working together with you and recognize the professionalism and talent that you have brought. It is thanks to people like yourselves that the outreach movement continues to thrive.
By now you should have received the dictionaries and the tape. Do you need any more?
Once again, thank you, and best wishes for a K'tiva V'chatimah Tovah.
Sincerely,
Rabbi Yitzchak Rosenbaum
Program Director
National Jewish Outreach Program