</P>

---

HEBREW COURSE OUTLINE
EIGHT - PART CRASH COURSE IN HEBREW READING
TAUGHT BY
RABBI YITSCHAK RUDOMIN, M.A.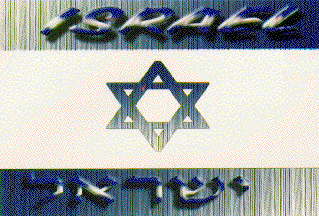 What?
Eight 90 minute sessions using the NJOP text Reshis Binah. The emphasis is on reading, not writing or speaking Hebrew.

For Whom?


For those students who have no knowledge of Hebrew, some incomplete knowledge, or have long forgotten the language.

Goal:


To learn, recognize and read the Hebrew letters with vocalizations. Introduction to basic vocabulary, phrases, usage, and a few concepts. This is not a course in grammar, and little or no reference is made to grammatical terms. This is a practical "immersion learning experience". One starts to learn the language by opening the book and reading.

How?


Learn the names of the Aleph-Bet and proceed on a guided tour through the text. Only 37 of the 59 lessons are essential to learn to read. Half of the material is necessary to learn the basic letters and words, and the other half is for review and practice to be covered as time permits at the discretion of the teacher. An average of five lessons are studied each class.

The course actually works! Not only do the students learn the alphabet and how to read words, but also some of the basic functions of words and letters are learned, such as:
roots of words and related concepts,
difference between masculine and feminine gender, and
the role of single letter prefixes and suffixes

Practical benefits and results:


Motivated students who take in the information and who review and practice what they have learned will read Hebrew in eight weeks. Students will accumulate substantial vocabulary by using English translations of words and phrases in the text.

Lessons introduce the student to the siddur and vocalized Torah texts. Students are thrilled as they read either Ashrei, the Amidah, the Shema, or part of B'reshis for the first time.

Pronunciation:


The course is taught using Israeli pronunciation, but students who wish to learn the Ashkenazi pronunciation may do so.

Pre-registration is highly recommended, so that an appropriate number of texts can be obtained.

If you would like more details about the next class, please

contact us.